Charlene Rhinehart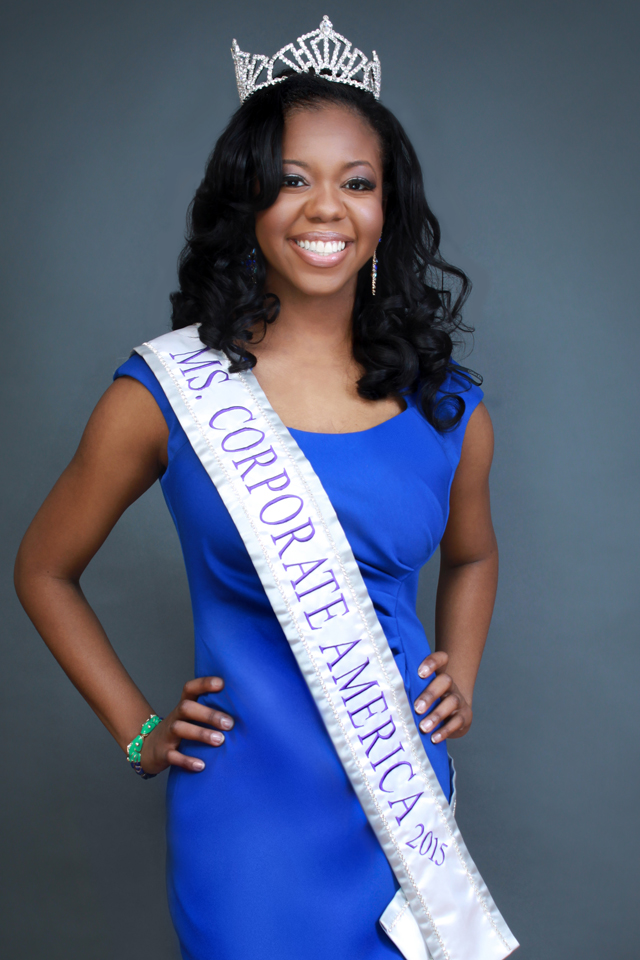 Scholastic Achievement/Community Involvement:
Before the age of 26, I received three industry certifications, obtained a zumba instructor certification, and earned the title of Distinguished Toastmaster, the highest public speaking and leadership designation in Toastmasters International. I use my skills and experiences to mentor low-income young adults in corporate america through Year Up, prepare job seekers for career enhancing employment opportunities through Dress for Success, and help individuals to advance in their career pursuits through my board service in many professional organizations. I truly believe that success is not quantifiable by the awards we earn or money we make. It is measured by the ways in which we use our success to uplift others.
If you could live anywhere in the world, where would it be?
When I am faced with 2 degree weather in Chicago, I am tempted to move to California, Florida, or Arizona. But with all of its rich cultural and human resources from the diverse ethnic communities, there is no place like the beautiful Windy City! I do aspire to travel the world and visit a Spanish speaking country. Spain ranks high on my list due to my desire to immerse myself in the Spanish language and perform in salsa dance competitions.
If you could meet anyone in the world, who would they be?
Although Beyonce is known for her influence in the music industry, I am captivated by her drive and work ethic as a woman in business. Beyonce manages her clothing company, line of perfumes, and collaborations with brands like Pepsi and H&M. Her list of charities she supports is both long and varied,
proving that philanthropy is a personal imperative. Forbes magazine named Beyonce the world's most powerful celebrity in 2014 and we know she isn't going to rest on this accolade. I would like to meet with Beyonce to discuss her ability to become a superwoman in business and partner on creative ways to empower other women to bring their best in business.
Who is your role model and why?
My friends always joke and comment on how I have hundreds of mentors and role models in different industries. It's crucial that you identify individuals who are living without limits and find out the tricks of the trade. Most importantly, you use these stories and words of wisdom to create the most authentic and truest version of you! Dorri McWhorter is an example of a leader who has done just that. She is a proven leader in the corporate and social change sectors where she was able to lead successfully as a Partner at
one of the largest accounting firms in the U.S before advancing the mission of the YWCA Metropolitan Chicago as Chief Executive Officer. Her accomplishments as a CPA, CIA, CITP, and MBA are impressive but the thousands of lives she has impacted through her mentorship and speaking appearances is creating a new league of socially-conscious leaders.
Something interesting about you:
I didn't start cheerleading until the age of 23. It was an unsual sequence of exciting events that led to me becoming a cheerleader for the Chicago Mustangs Football team after I became a Certified Public Accountant. It was always a dream of mine to become a dancing accountant! Anything is possible.
Three words that best describe you:
Strategic, Energetic, and Motivational. I believe in strategically identifying the best plan that will help you to execute your purpose. I walk with endless passion and energy so that I can motivate others to move confidently in the direction of their dreams.
Current Read:
You can always find the book "Act Like A Success, Think Like a Success" by Steve Harvey in my purse as a reference that I use throughout the week. I just purchased "The Purpose Economy" by Aaron Hurst and am excited to read about the fundamental changes that are taking place in the business world. Millenials quest for self expression in the work place is reshaping corporate initiatives and I'm on a journey to work with thought leaders to establish best human capital practices for leaders in the 21st century.
Favorite TV Show:
My TV consumption is limited but I would love to be a guest on the Steve Harvey Show and Good Morning America.
Favorite Food:
Fish Tacos and Tiramusu! It may be a rare combination for the average american but if I am going to indulge in this tasty italian dessert, I have to add laudable amounts of protein to keep my muscles well – fed. It really is scumptious!
Favorite Sport:
My eyes are glued to the TV during basketball season. Go Chicago Bulls!